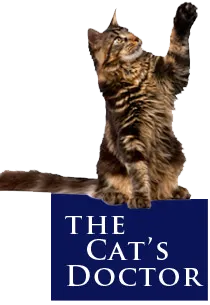 Dedication
The focus of All Cats Veterinary Clinic is to keep your cat optimum health and happiness with the proper medication and nutritional care.
We stay involved with cat communities throughout Houston, the United States and even globally, for access to state-of-the-art information, education and knowledge.
Mission and Goals
Pass information into our clients through experience, education and treatment.
Offer unprecedented treatment and services to you and your cat.
Friendly and Eclectic
Due to our profound love for cats, we are not your typical cat clinic. It shows in our waiting area. We have a large and unique gallery of cat art and Dr. Rigoni's show cats keep you entertained during your short wait.
We look forward to serving you and your cat's needs
PLEASE NO WALK INS - ​Because we are a small clinic with 1 veterinarian we need you to make an appointment before showing up. PLEASE call 713.664.2287